Julia's new book is available for purchase.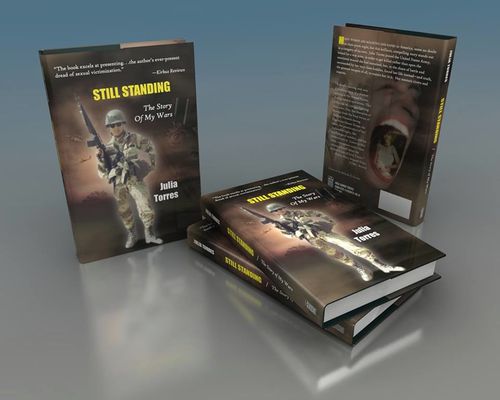 MANY WOMEN ARE MOLESTED AND RAPED in America, some no doubt on their prom night, but this brilliant, compelling story stands out in a category of its own. Julia Torres joined the United States Army, bound for a war zone, in order to get killed rather than open the emotional wound she had sustained, but, in the chaos of battle and surrounded by her close buddies, found her life instead - and truth, the greatest weapon of all, to sustain her in it. Her memoir rivets and inspires...
Julia's new book: Still Standing, The Story of My Wars is now available for purchase!!!
Please got to: http://www.juliatorresstillstanding.com