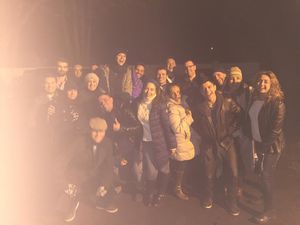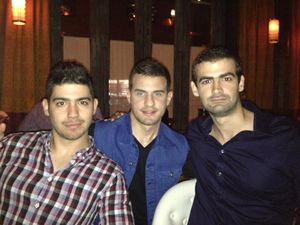 Scattered pieces from Colombia, Cuba, Florida, Iowa, Massachusetts, New Jersey, and New York, fell into place to form the puzzle. People whose lives had been touched by one person were linked together.
Strangers became consolers, shoulders to cry on; providers, carrying nourishment for the downtrodden; story tellers, affording momentary distractions. We were all part of Harold Montoya's jigsaw puzzle.
My nephew, whose dream had been to leave Cuba one day and live in New York City, what he deemed "the maximum" accomplishment, reached his goal.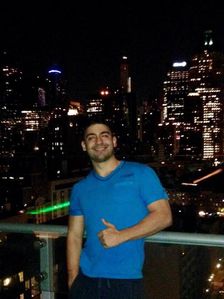 He'd been living in America two years before he stepped foot in a hospital due to severe abdominal pain.
Sometimes things have a way of escalating in uncontrollable speeds and in two weeks time, pain turned into a large tumor, affecting other organs. The prognosis was dire.
Medical professionals at Beth Israel's Mount Sinai Hospital in New York went above and beyond their fields of expertise to attempt to curtail the pain and suffering their twenty-four year old patient was enduring. Countless friends and family visited the Intensive Care Unit at irregular hours, sitting vigil at bedside, sleeping in cramped quarters of waiting rooms.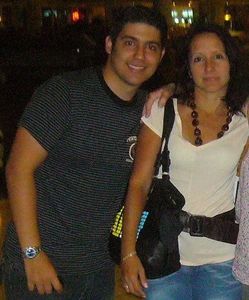 Everyone prayed for the best, but when God calls us home, regardless of our lack of understanding, pleas, or denial, nothing can be done. We cannot escape it; its day can't be bartered, but
we can go in peace when we know where our future home will be. God will make sure we have the opportunity to accept or reject His son's, Jesus' death on the cross.
Choose today what you will believe; Harold did. Nancy Rodriguez, a friend of mine from Iowa, was visiting New Jersey during Harold's hospital stay. It was her desire to pray out loud in the ICU room, speaking to his spirit with the understanding that God was at work.
Harold hadn't been vocal, but hearing is normally the last sense that is lost. This was clearly evident when tears flowed from his eyes during Nancy's prayer. She'd been aglow, relieved that he'd been receptive to Jesus. Two days later, my nephew went to his eternal home.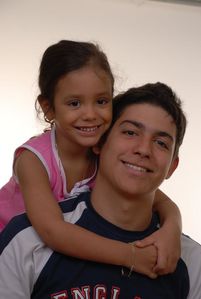 Friends and family, previously unknown, were essential parts of Harold's jigsaw. Not one moment was happenstance; lives were not brought together by luck or coincidence. It was all part of God's master plan; He'd wanted to ascertain Harold's destination.
Today, those moved by Harold's life share a common bond; friendships have grown deeper and life has become more valuable. Let us realize that on our final day, the pieces of our jigsaw puzzle may not be determined by who we know, rather the purpose that links our puzzle's pieces together.