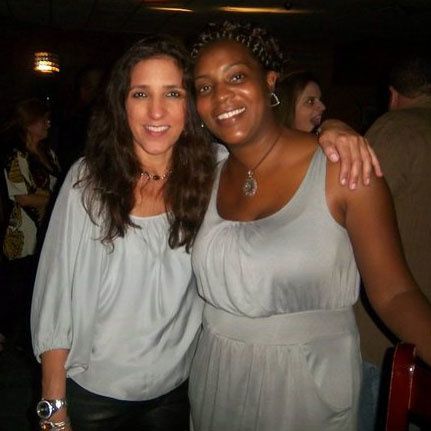 Dr. Martin Luther King, Jr hit the nail on the head when he said, "Faith is taking the first step even when you don't see the whole staircase." If I had heard him say that in the sixties, I'd have shouted, "Right on, Brother." and my old pal, Lola would be right there agreeing with me.
Yet how many of us actually dare to take that first step? It's the fear of the unknown that holds us back. It's the breaking down process of "me" without knowing the outcome that is the most difficult to endure. At best, it's just a slight headache from the tension we face but, at worst, it's excruciatingly painful to the ego and torturous to the mind.
My good friend, Glorin Batistitch succinctly stated, "It's the process of getting there that counts". But in the end, is it even worth it? I would say it is.
I retired rather quickly from Law Enforcement in 2001 due to Multiple Sclerosis. I could have taught in the Police Academy but I loved the street and didn't want to do anything else. I knew that I had to give it up because I had a child, Mia. Her needs and wants had to be met before mine and as much as I loved my job, I loved Mia more.
With nothing but time on my hands, the self-analysis began. I was brutally honest with myself and had no pity parties. I looked at where I had been and was thankful God kept me out of harm's way. Between being a soldier and a cop, He must have assigned a legion of angels to protect me. Then I looked more at where I was going and it was so uncertain. Where else would I get the adrenalin rush I expected since the age of nineteen?
Although I wanted it, I couldn't find it in civilian life because now I had something I never had before: limitations. So, I continued the introspection and I righted wrongs, some of which were long overdue. I focused on raising a strong and independent woman. I travelled and showed Mia a world I had only dreamed of seeing myself. I enjoyed having the freedom to do the things I loved but never had the time because of the job's demands.
Very few friends and family had known of my profession due to its complexity. However, once I relocated I was able to answer truthfully when someone asked about my background. Naturally, it always peaked the interest of people, no matter the age, sex, religion or ethnicity. On many occasions, I was told I should write a book. Frankly, I didn't want to; I knew what it would entail physically, mentally, emotionally and spiritually. I was not ready yet.
Last year in LA, I met a Casting Director who became interested in my life story. He planted the seed when he asked me to think about writing a book. After many troubled nights, I spoke with three people whose opinion I valued. They made me realize my story would help more than it would hurt. Dr. Martin Luther King, Jr hit the nail again when he said, "Our lives begin to end the day we become silent about things that matter." So I took a huge step.
I began the difficult task of writing my rough draft which contained approximately sixty four pages and submitted it. The persons involved with the Jason Bourne movies turned it down and although the CD advised me to keep it going, I put the manuscript to the side. Those pages had been tough enough. I needed to step away, if only for a moment.
It wasn't until an innocent conversation with Rolando led me to others who became very interested in my story. Since then, I have been organizing and detailing and am currently on page 111. I am amazed at how freely the words are flowing. I can so relate to Solomon in Ecclesiastes 3:1 "There is a time for everything and a season for every activity...3:7 a time to be silent and a time to speak... Now, it is my time to speak.
Everyday is a new adventure. It's a roller coaster of emotions. I have laughed, cried, been combatant, extremely angry and as gentle as a pussycat. But, every time I complete my day's turmoil, I feel lighter. The weight on my shoulders lessen and I sigh with relief.
Once it's complete, you tell me if you think it was worth it. You be the judge. I can take it; I have grown thick skin.
You're free to take a step with me on your own unknown staircase. I'm pressing on with or without you. I'm a lone wolf after all.Think about it.
It's easier said than done, isn't it?
---
"For a long time I have kept silent, I have been quiet and held myself back..." Isaiah 42:14